Our Vision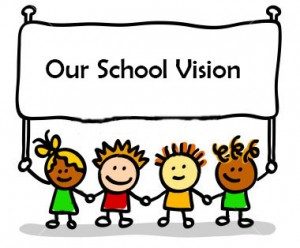 We are a diverse community of Loesche Leaders committed to living our core values and reaching our full potential.
Our Mission

William H. Loesche Elementary School is a diverse community where students are encouraged to embrace learning to discover their potential in a safe, caring and inclusive environment. All members of our school community exemplify our core values as we lead by example demonstrating how to be positive, respectful, and responsible citizens. Our teaching practices are grounded in providing an academic foundation being both reflective and responsive to the needs of our students. Through true differentiation, curiosity-driven classrooms, and high expectations, our staff prepares students by engaging them in rigorous and relevant learning opportunities promoting academic, physical, social, and emotional growth. In partnership with families and the community, we ensure the needs of all students are heard and met, thus encouraging students to become confident, successful lifelong learners. At Loesche, we celebrate the cultural and social backgrounds of every member of our school community. Our focus is on forming well-rounded, positive relationships in a supportive, welcoming environment where students receive exemplary instruction serving as the foundation for them to become responsible, productive citizens in a global society.

Our Student Code

Loesche Learners are Leaders!
Loesche strives to achieve students that recognize they must:

·  Take care of self
·  Take care of others
·  Take care of things

Our School

The William H. Loesche Elementary School serves over 800 students in the Far Northeast section of Philadelphia. We are located at  the intersection of Bustleton Avenue and Tomlinson Road. The school is easily accessible by public transportation and close to George Washington High School and Baldi Middle School. Parking is limited to faculty and staff. Street parking is available for visitors.