Vice Principal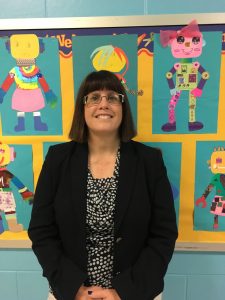 Dear Loesche Family,
It is my honor to be the Assistant Principal of the great William H. Loesche Elementary School. My teaching career actually began here in 2007 as a student teacher. Just like today's Loesche students, I received an outstanding education from the talented educators who mentored me.
From 2008 to 2015, I taught third grade at William H. Loesche Elementary School. After eight professionally and personally fulfilling years teaching third grade, I had the privilege of coming out of the classroom to be the Dean of Students. I loved helping students outside the classroom, so I went back to school and earned my Principal Certification.
Throughout my tenure I have held many positions including School Based Teacher Leader, Testing Coordinator and Technology Teacher Lead. I look forward to my new position, as the Assistant Principal so that I may help meet the educational needs of the students, educators and community of William H. Loesche Elementary School.
On a personal note, I am married with 6 children and two grandchildren. I call the Philadelphia Somerton area my home. My passion is traveling and getting familiar with the culture and people of the places I visit! Scouting is a big part of my life. I am very involved with Boy Scouts right here in Somerton and Girl Scouts in Southampton. I love watching children grow into leaders who become mentors to others.
My goal is to be here for you and the students. I cannot promise to have all the answers but I can promise that I will work hard to solve problems. My door is always open and I am happy to meet with you at any time. Education is a partnership. The teachers, parents, community and administration all need to work together to help our students achieve to their highest potential.
Sincerely,
Mrs. Szarka